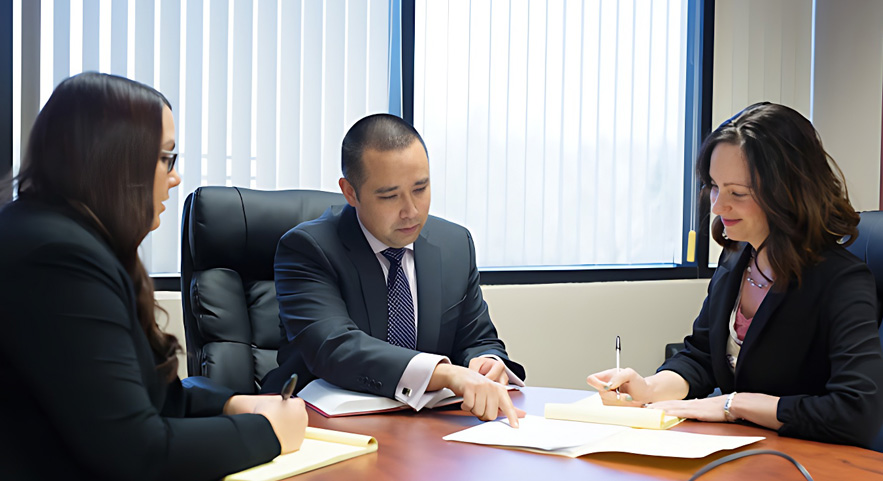 About Bridgman Gantt Law Offices:
At Bridgman Gantt Law Offices, our team understand just how important your case is to you. We understand the challenges you are facing and will take the time to review your case carefully and respond to your needs and questions. We will educate you about the claims process so you know what to expect.
In personal injury cases, we understand the physical, emotional, and financial toll that accidents can have on our clients' lives. Our legal experts work meticulously to investigate the circumstances surrounding each incident, ensuring that our clients receive the justice and compensation they deserve. Whether it's a car accident, slip and fall, or medical malpractice, we have the expertise to navigate intricate legal processes and fight for the best outcome.
Additionally, we have a wealth of experience representing clients in disability claims. We understand the complexity of the social security disability system and the impact it can have on our clients' lives. Our dedicated team of disability attorneys diligently assists in filing applications, appeals, and representing our clients at hearings to secure any social security benefits they are entitled to.
For individuals injured in the workplace, we have a strong focus on workers' compensation cases. Our attorneys advocate tirelessly for our clients' rights to receive the necessary medical treatment, compensation for lost wages, and rehabilitation services. We are well-versed in the laws and regulations governing workers' compensation and collaborate with our clients to ensure they are aware of their rights and receive fair compensation.
Our Experience Can Be To Your Advantage
As a local firm for over 30 years, we know the area, the challenges facing people in our local communities and the judges overseeing these cases. Our knowledge of the region is just another factor that sets us apart from many of the other large, national firms handling similar areas of practice. We encourage you to reach out to us, review our attorney's resume and credentials, see what our clients have to say about us, and learn more about the one-on-one service we can provide in helping you get the benefits you are entitled to and justice you deserve. With the combined experience for over 60 years, Daniel Bridgman, David Gantt, and Stephen Dimmick have represented everyday working people who live all across North Carolina.