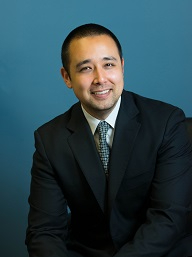 Daniel A. Bridgman
Attorney
Daniel A. Bridgman worked as a Disability Examiner before he went to law school, so he has first-hand experience with evaluations of Social Security disability claims. He worked in Raleigh for North Carolina Disability Determination Services, where he put together claimants' disability files, gathered medical evidence, and assisted the agency in deciding whether to accept or deny a claim.
Mr. Bridgman then attended Wake Forest University School of Law in Winston-Salem. Upon graduation he worked for a law firm that specialized in helping claimants win their Social Security disability claims, and then he left to form Bridgman Law Offices, where he focuses exclusively on Social Security. He and his wife now reside in Charlotte with their three children and chocolate Labrador retriever. Learn More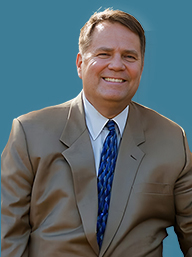 David Gantt
Attorney
Asheville Lawyer for Injured and Disabled People David Gantt, attorney at law, has over 30 years of experience representing injured and disabled clients throughout western North Carolina. At the David Gantt Law Office in Asheville, he offers clients knowledgeable and compassionate representation as he pursues compensation and benefits for workers' compensation, Social Security disability, and personal injuries.
David is an Asheville based Social Security Disability and Workers' Compensation Lawyer. He enjoys spending his free time with his wife and two children. The Gantts enjoy hiking, camping, swimming and traveling. David and Charise Gantt are UNC-Chapel Hill graduates. Brett Gantt holds a Ph.D. from NCSU in Atmospheric and Environmental Studies and is employed by the Environmental Protection Agency at Research Park. Carrie Gantt is a Duke undergrad and graduate of George Washington University Law School, employed by the City of New York Legal Department. Basketball games at the Gantt household are lively due to mixed allegiances in the family. The Gantts are proud of the beauty and colorful history of their Western North Carolina home. Among the natural wonders near the Gantt's home are Mount Mitchell, the highest mountain in Eastern America, the Great Smoky Mountains National Park, and the Blue Ridge Parkway. Learn More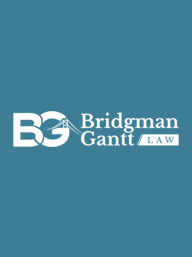 Stephen Dimmick
Attorney
Stephen was born and raised in Greensboro, North Carolina and has always enjoyed the mountains and beaches of his home state. After attending the College of Charleston and University of South Carolina School of Law, he began his legal career in 2007 representing employers and insurers in Raleigh. Representing clients such as Family Dollar, Chick-Fil-A, Duke University, and Dick's Sporting Goods in Superior Court and before the North Carolina Industrial Commission, Stephen learned how these organizations look at personal injury cases and what they prioritize.
Managing a defense practice covering Winston-Salem to Wilmington, Stephen handled many Superior Court jury trials and hearings before the Industrial Commission and appeals to the North Carolina Court of Appeals and North Carolina Supreme Court. In 2023 Stephen decided to utilize his years of litigation experience and trial work to the benefit of injured workers and disabled individuals in North Carolina. Learn More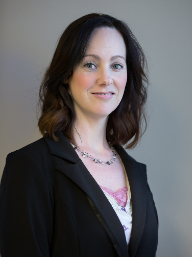 Mistye Stack
Paralegal
Mistye joined Bridgman Law Offices as a paralegal in 2015. She is originally from Memphis, TN, but she grew up in several different areas of the country. She earned her Bachelor's degree in Criminal Justice from Western Carolina University in 2013, and completed a certificate program in Paralegal Studies from Boston University in 2015. Mistye spent the past several years as a teacher assistant working with special needs students and also worked as a substance abuse counselor. These experiences have provided insight into her current position working with clients who have varying disabilities, and she enjoys assisting clients as they go through the disability process. In her spare time, she enjoys spending time with her family, sports, and traveling.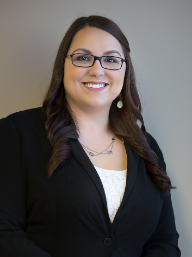 Stephanie Hauza
Paralegal
Stephanie joined Bridgman Law Offices as a paralegal in 2013. She is originally from Florida and grew up in Orlando, but moved to North Carolina to attend Pfeiffer University. There, she earned her degrees in Criminal Justice and Pre-Law. Since this time, Stephanie has remained in North Carolina and continued her schooling at Central Piedmont Community College where she earned her Post Baccalaureate Paralegal Diploma and is a North Carolina Certified Paralegal. Stephanie thoroughly enjoys being able to help our clients on such a personal level. In her spare time, Stephanie and her husband spend their time traveling and aspire to visit at least one new destination yearly.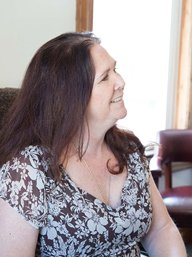 Lawrel Banks
Office Manager/Paralegal Administrator
NC Board Certified Paralegal
Lawrel Banks is the Office Manager and Paralegal Team Leader at David Gantt Law Office. With the firm for more than two decades, Lawrel keeps the wheels turning around the office. She is primarily responsible for providing staff leadership and ensuring exceptional client experiences.
Lawrel holds an Associate's Degree from Palm Beach Community College (now Palm Beach State College) in Business Administration and is a North Carolina State Bar Certified Paralegal since the inception of the state's paralegal certification program. Lawrel is a paralegal member of the North Carolina Bar Association and the North Carolina Advocates for Justice. She is a former member of the Asheville Area Paralegal Association (AAPA), where she served as Board Member, Treasurer, Vice President, and President.
A friend to all things with four legs and fur, Lawrel has fostered more than 30 dogs over the years. She is the mother of two young men and lives in Transylvania County with her three dogs and a cat.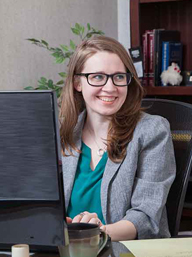 Nikki Butler
Legal Assistant
Nikki Butler is a personal injury and disability legal assistant. With a B.S. in Psychology from Western Carolina University and a professional background in mental health, she provides a built in capacity for compassion and understanding to people suffering from injuries and disabilities. Nikki is a member of the Asheville Area Paralegal Association and the American Civil Liberties Union. Nikki has been with the firm since early 2017. Outside of the office, Nikki is a novelist and spends her time weaving stories.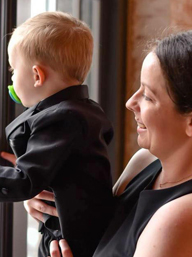 Gabby Nations
Legal Assistant
Gabby Nations is a legal paraprofessional who has been working with David Gantt Law Office since 2011. She holds a B.S. in Criminal Justice from Western Carolina University and is a member of the Paralegal Division of North Carolina Advocates for Justice. A ninja at heart, Gabby raises money for St. Judes Children's Hospital by participating in Warrior Dash Mud Runs.